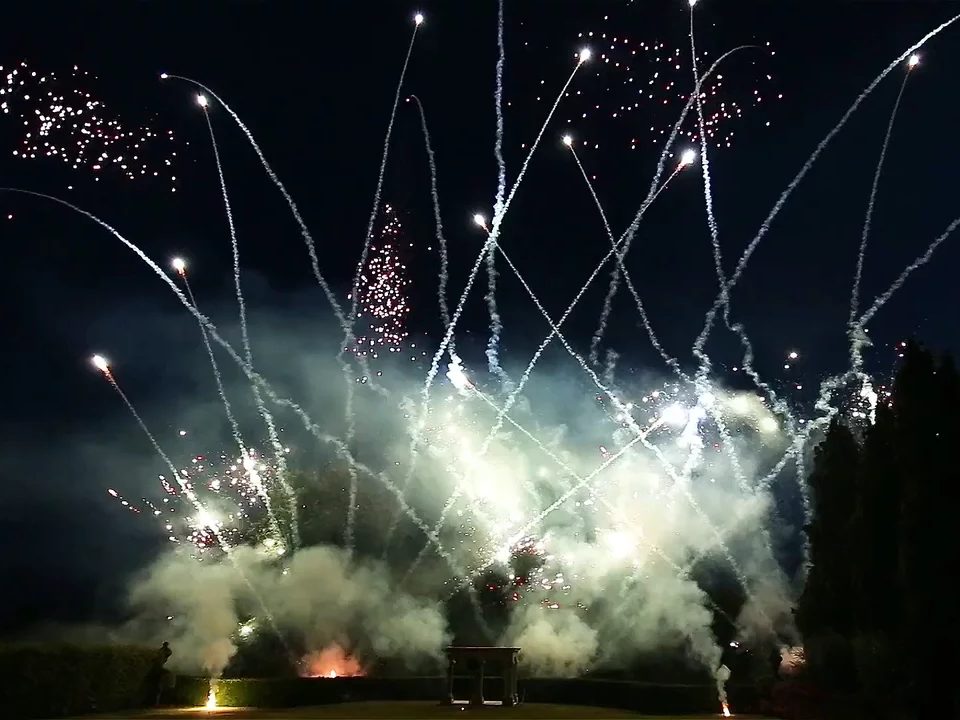 Aerosmith Wedding Fireworks Pyromusical – Exclusive Venue, Derbyshire
On Saturday, July 8th, we fired a captivating wedding fireworks pyromusical at a beautiful, highly exclusive private venue in Derbyshire. The Bride picked the music; 'Aerosmith – I Don't Want To Miss A Thing', and one of our Display Directors, Phil Jones choreographed it with split-second digital precision. The display was fired from three locations in the ornate surroundings of the extensive gardens, to the delight of the happy couple and their assembled wedding guests.
Ignite Pyrotechnics Limited not only provided some truly spectacular professional wedding fireworks, but we also hired out two of our PA systems for the wedding breakfast speeches, and later, a larger system for the evening pyromusical.
Are you considering booking a magical pyromusical for your own wedding celebrations? Contact the team today, and we'll be pleased to discuss your requirements and arrange a site visit.